I have just returned from a very interesting trip half way around the world. In addition to learning some fascinating stuff about certain things (to be discussed later), I met some interesting people. One of these people can be seen in this photo, which I took with my phone at a party at a trendy location, just like all the cool kids do these days.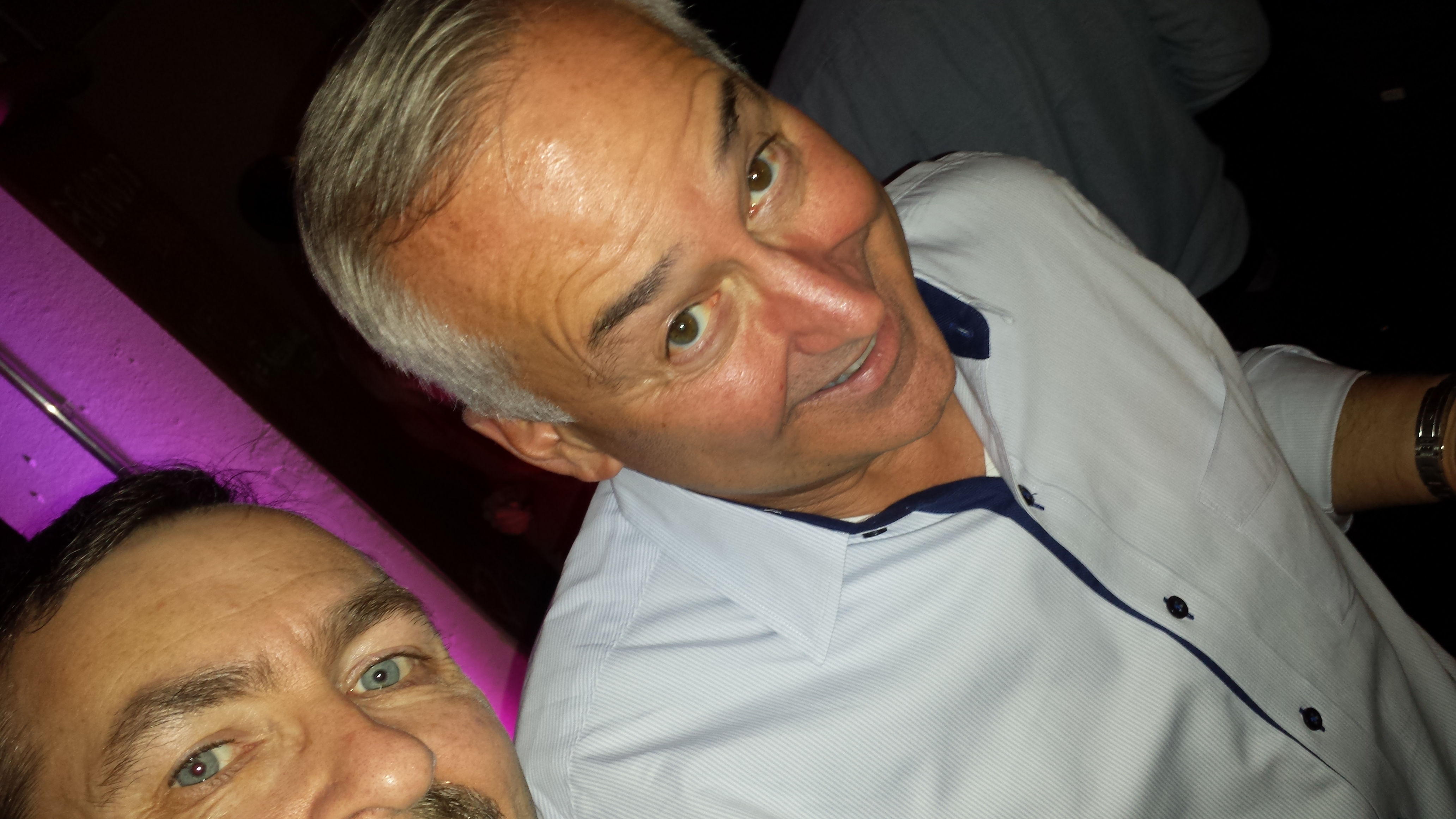 The person who answers all (or most) of these questions correctly (or close to correctly) in the next 72 hours (ish) gets a fun but worthless prize.
Who is this man? (Not the one in the corner, that's me).
Name the drawing he's most famous for.
Name the technique he developed to help create this drawing. (It still works today, but now has a much simpler equivalent).
Name the CAD company which used that drawing in its promotional material.
Name the CAD company whose products this man is now promoting.
(Tiebreaker question) Estimate the number of hours he says it took to produce that famous drawing.
I reserve the right to make up new rules as I go along without telling anyone. Hopefully nobody will care too much. I'll be putting all comments on this blog into the moderation queue until the end of the contest so nobody can see anybody else's answers, so don't panic if your comment doesn't appear.
The prize? The right to create a guest posting on this blog with a subject of your choice. As long as it's probably legal and not too indecent, you can write what you like. Even if it's "Steve is a poo poo head!"
I hope I don't regret this. Good luck!
Edit: contest is now closed, see here for the winner.