Last month I attended my third annual Bricsys conference. Following on from Munich and Paris, this year's event was held in London. (For those who remember M's cheesy hit Pop Musik from 1979, you will notice that Bricsys is holding these events in reverse order, and the next event should therefore be held in New York).
Before we get to the conference itself, I should point out that I preceded it by pinging around Europe doing other Bricsys-related things. I had a couple of days in Berlin with BLADE creator Torsten Moses, preparing our upcoming presentation on BricsCAD's VLIDE-beating IDE.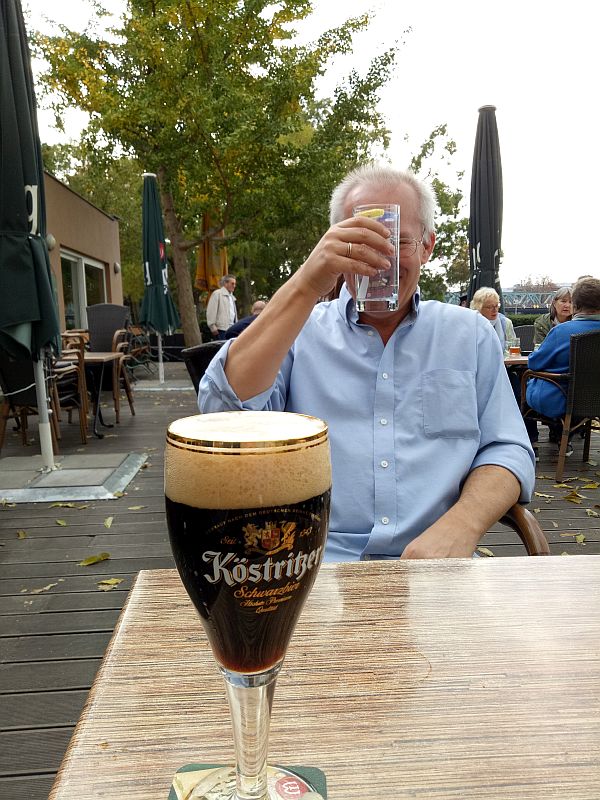 We retired to a church building in a forest just outside Berlin and spent a very long day thrashing out a series of demonstrations, down to the last click and keystroke.
Then I shot over to Vienna for another couple of days, where I interviewed the good people at Schrack Seconet about their experiences with their 101 licenses of BricsCAD.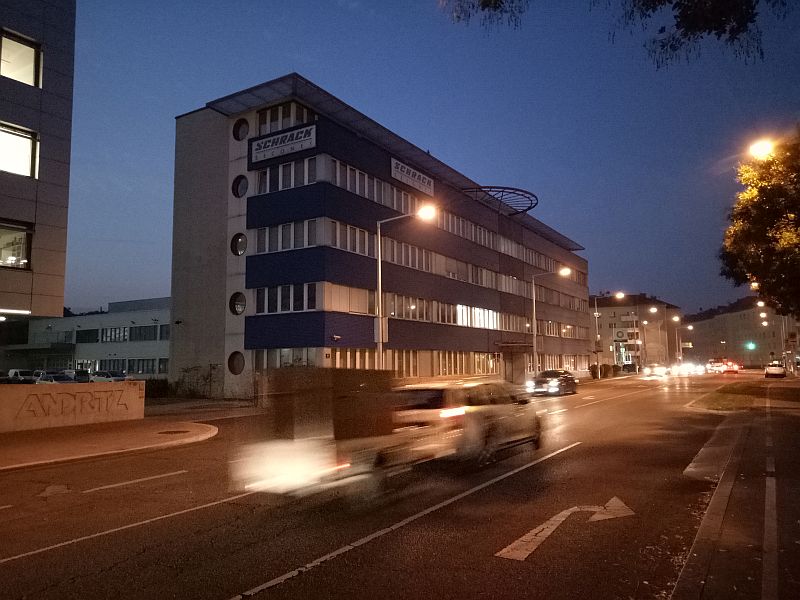 Look out for that when it's published on the Bricsys Blog in the forthcoming Real World BricsCAD series.
I spent a couple of days in the English countryside rehearsing and preparing for the BLADE presentation, and took this photo which I inserted into my PowerPoint at the last minute.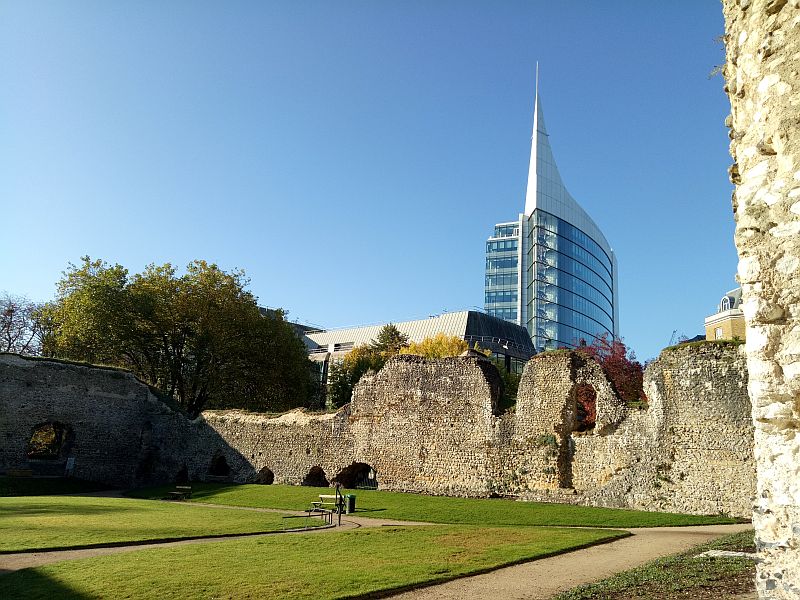 Once in London and checked into the hotel, I visited the Bricsys 2018 venue, The Brewery.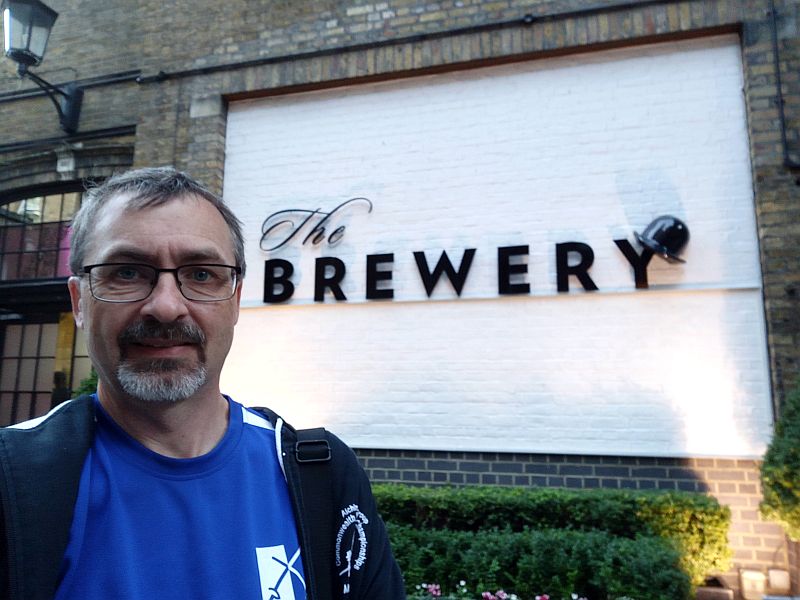 It was interesting to check out the preparation that goes into running an event like this. Here, the AV people were testing the individual elements of the huge screen.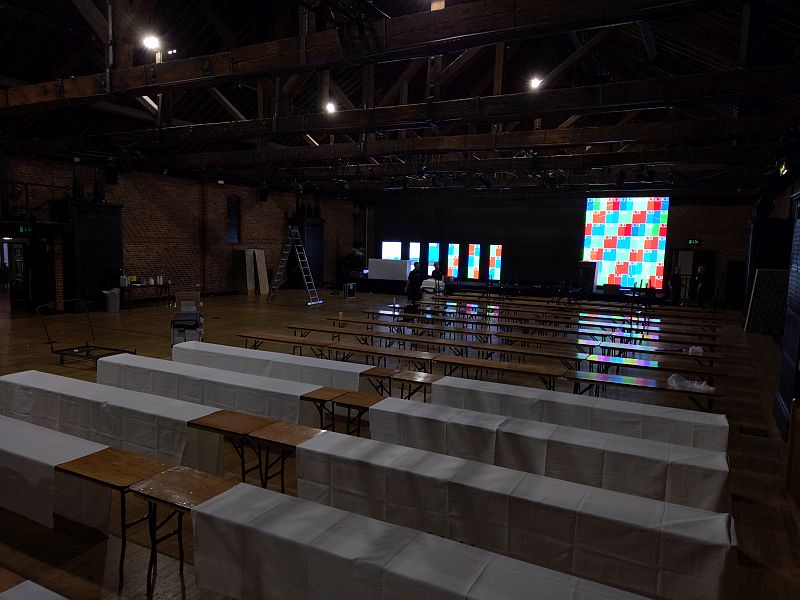 Then it was back to the hotel bar where I caught up with lots of old friends, many of whom I knew from previous Autodesk and Bricsys events. In addition to big CAD names like Ralph Grabowski, Randall Newton, R.K. McSwain, Robert Green, Owen Wengerd, Don Strimbu and several Bricsys high-ups, it was great to finally meet the amazing LISP talent Lee Mac.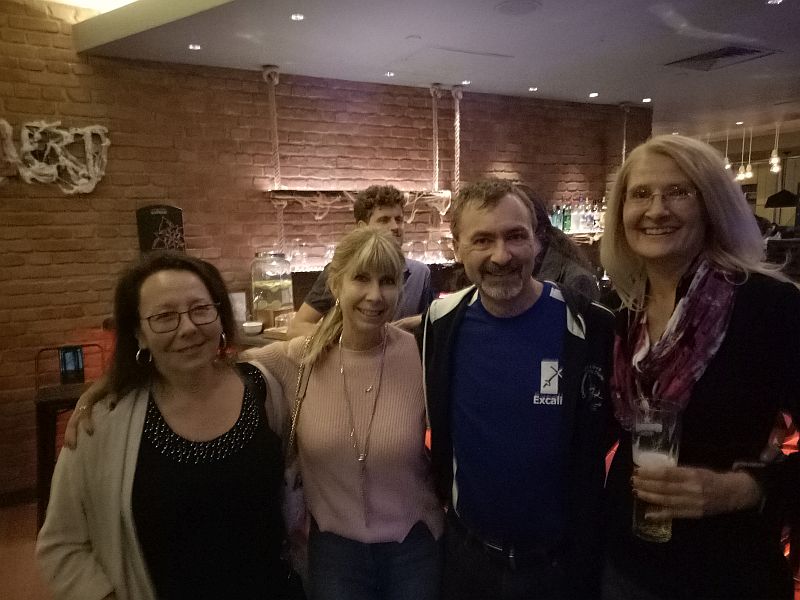 It was particularly pleasant to meet up again with the fabulous and talented IPoCs Lynn Allen and Heidi Hewett, who I last met in person at the AutoCAD 2010 launch in San Francisco. The networking that goes on at these events can be just as educational as the presentations, and I certainly learned a few things over a Leffe or two.
A dinner for (mostly) press people also proved educational. Despite knowing that some big announcement had been made to the Bricsys employees, we were still none the wiser about exactly what that announcement was. We know now, of course, but right then we were still in the dark.
One thing that was different for me this year is that quite a few people approached me to thank me for my writings on this blog. It was amazing for me to be standing next to somebody way more famous than me, and have people want to shake my hand. Although I found it odd, it's also gratifying. Thank you to those people who took time out to say that they appreciate what I do.
In the next post in this series, I'll describe day 1, where the shock announcement was made, and where a user group was born.