This post was inspired by a question raised by Jamie Myers in the CAD Managers Unite! Facebook group.
Long ago, before CAD was in common use, I was taught technical drawing at school. One of the things I was taught was to follow drafting standards, BS308 at the time. Later, I was expected to follow AS1100. One of the things I was taught was to always use capital letters in text on drawings, using the approved ISO font. Without a machine, without a template. This stuck to me to such an extent that even today I use all caps when handwriting notes. Note to wife? Caps. Shopping list? Caps. I can't help it, it's hardwired.
Let's do that paragraph again, this time using the case as it would be seen on most drawings in my experience, and as I would automatically tend to enter it on a drawing:
LONG AGO, BEFORE CAD WAS IN COMMON USE, I WAS TAUGHT TECHNICAL DRAWING AT SCHOOL. ONE OF THE THINGS I WAS TAUGHT WAS TO FOLLOW DRAFTING STANDARDS – BS308 AT THE TIME. LATER, I WAS EXPECTED TO FOLLOW AS1100. ONE OF THE THINGS I WAS TAUGHT WAS TO ALWAYS USE CAPITAL LETTERS IN TEXT ON DRAWINGS, USING THE APPROVED ISO FONT. WITHOUT A MACHINE, WITHOUT A TEMPLATE. THIS STUCK TO ME TO SUCH AN EXTENT THAT EVEN TODAY I USE ALL CAPS WHEN HANDWRITING NOTES. NOTE TO WIFE? CAPS. SHOPPING LIST? CAPS. I CAN'T HELP IT, IT'S HARDWIRED.
Show those paragraphs to 100 people in the street and ask them which is the most legible, and I'm pretty sure the mixed-case one will be chosen by the vast majority. It also uses up less space, which can be an issue on a crowded drawing.
You wouldn't use all caps on the Internet unless you were SHOUTING because otherwise you would be mistaken for one of those unhinged conspiracy theorists. Just as I'm hardwired to write in upper case, I'm also hardwired to skip blocks of upper case text on the Internet (e.g. Terms of Use) without even attempting to read it.
Why, then, do so many of us still use ALL CAPS in drawings? Inertia? Standards?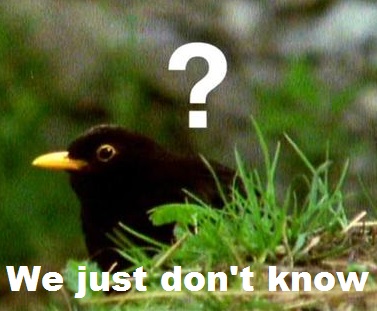 There are some legitimate arguments that can be made to support the continued use of upper case on drawings. I was taught that capitals were used to ensure that when a drawing was reproduced, taken out on site and subjected to folds, dirty fingers and oil stains, the chances of something being rendered illegible was smaller in the case of a capital letter. It has been pointed out that 'up' and 'dn' are identical when inverted. Quick, is 'l' an upper case I or a lower case L?
I understand all caps usage varies substantially from country to country and the language used will also make a difference.
Let's have your viewpoint on this subject. Please comment and/or pick a poll option. It's a deliberately binary poll so you can't fudge and have to pick one, and it's about which one you think is better (most suited for purpose), not which one you use.
Loading ...
This and usually a few other polls live at the top of the left sidebar (on a PC browser). Here is the polls archive.