I have closed the three satisfaction rating polls I started a couple of months ago and will be reporting the results individually.
Let's start on a positive note. The poll indicates that in general, you're reasonably happy with your Autodesk resellers. The mean rating is 6.04, the median is 7 and the mode is 8. Given the unpopular message they've had to pass on lately, I think this is a pretty positive result.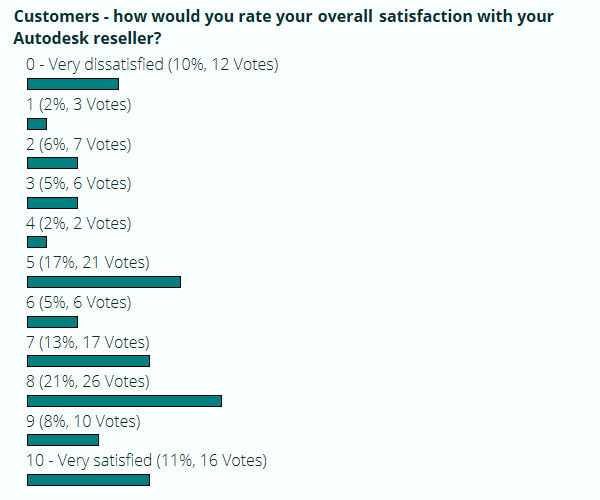 Feel free to comment here if you wish to discuss any aspect of this. Are you happy with your reseller?