Sofoco (Australia) and CAD Concepts (New Zealand) recently ran a series of seminars throughout Australasia demonstrating BricsCAD. I attended the last of these in Brisbane on April 19 and gave a presentation about BricsCAD's LISP, with reference to AutoCAD compatibility and the tools available to CAD Managers and developers, including BLADE. The talk was aimed at anybody who is writing or maintaining LISP code for AutoCAD or BricsCAD.
I had the just-before-lunch slot, which is never desirable for a presenter. People are dozing off and/or bursting to go to the toilet, and time adjustments have to be made if earlier presentations run over. I started 10 minutes late and therefore had to remove the demonstration part of the presentation on the fly, but I had planned to allow for that eventuality. It's been a while since I have presented like this before an audience so I was a bit rusty and it wasn't as free-flowing as I would have liked. Too many 'erms'!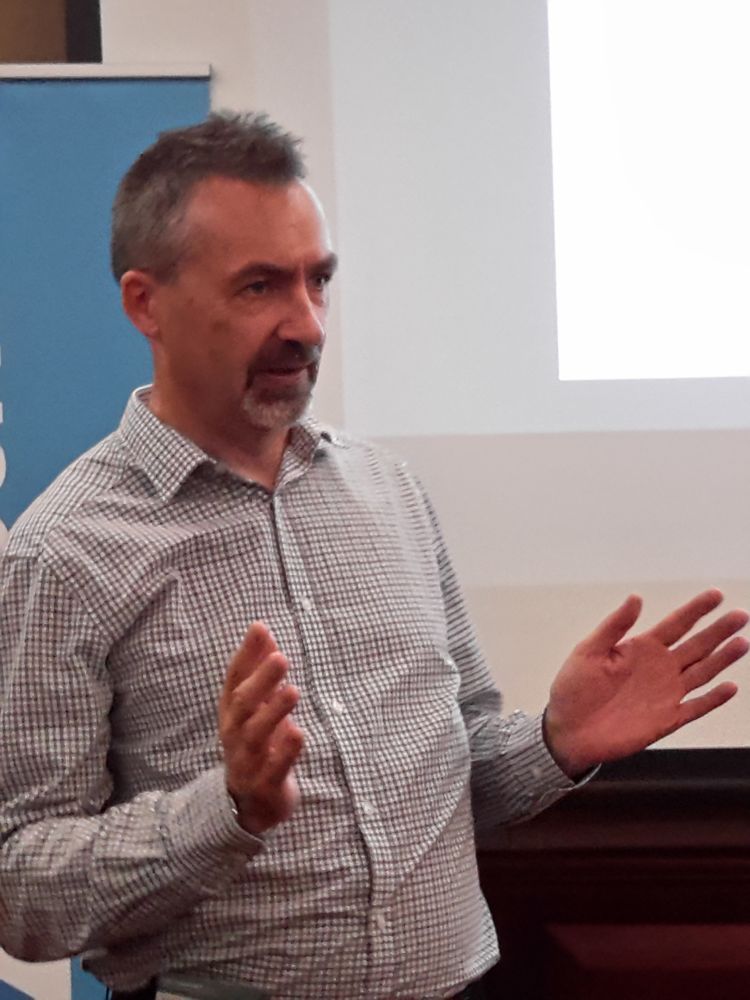 I did manage to keep the whole audience in their seats until the end, though, so that's something. Maybe the fact that I was waving a sword around had something to do with it.
Here's my video, which is 21 minutes long. The sound is a bit muffled and my accent is Australian, so you might want to turn on subtitles using the CC option in the YouTube player.
Disclosure: the organisers covered part of my expenses.