Congratulations to the tech team behind the Autodesk forum software for getting the redesigned forums back up well ahead of schedule!
The new forums look very different. My first impression is that it is a standard-issue Autodesk "progression" – it looks prettier but doesn't work nearly as well. Huge swathes of screen space are wasted for graphic impact (no, I don't mean the long-dead Autodesk attempt at PowerPoint). Big fonts, huge header, even bigger footer, lots of pretty white space. Yet what is there contains less useful information. On a 1920 x 1200 monitor, I can only see four threads within a forum before I need to start scrolling: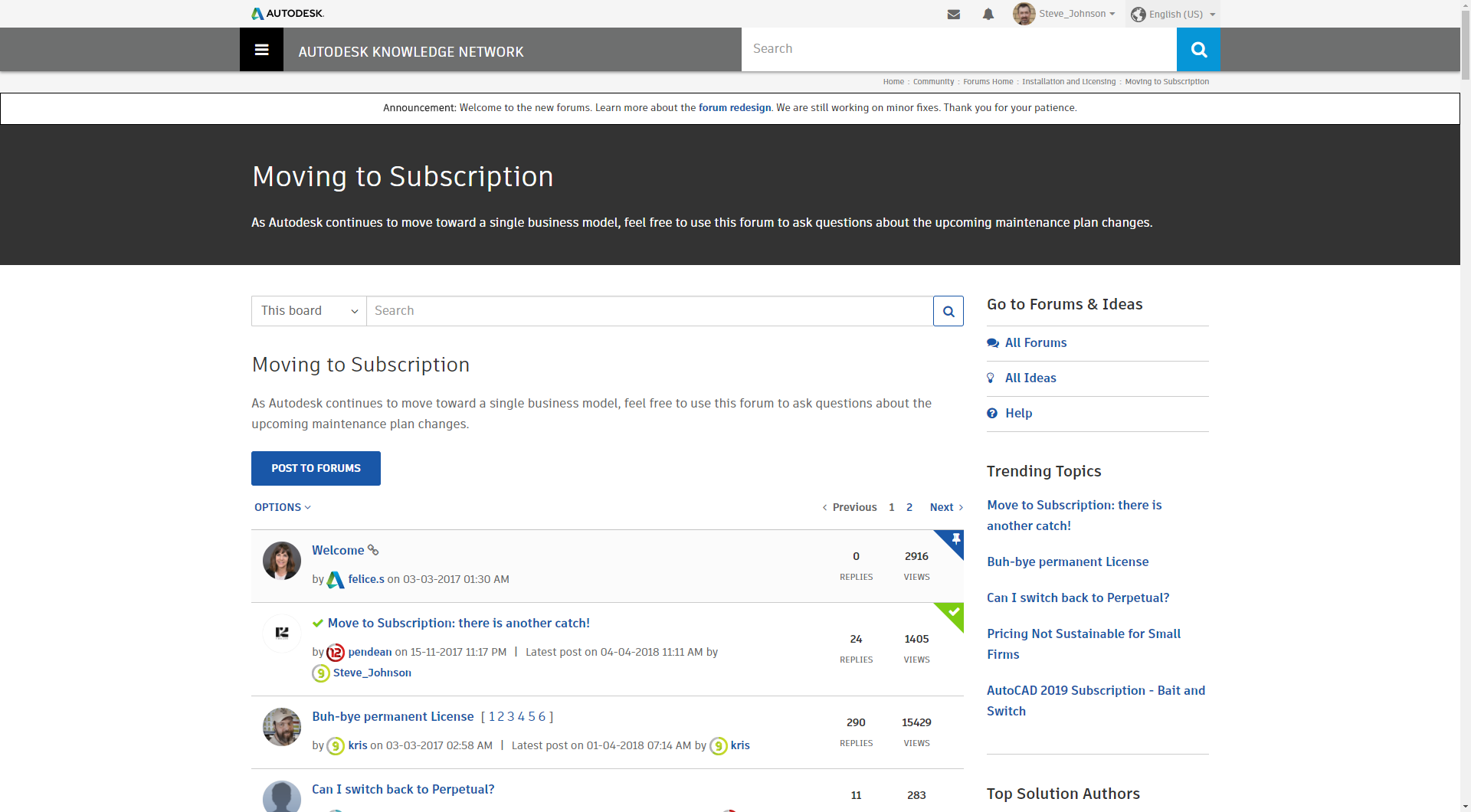 What I can't see is if there have been any new posts since my last visit. To do that, I have to enter each thread and do a lot of scrolling (again, because of the highly inefficient information-to-screen-space ratio) to get to the end, then try to remember whether or not I had already read the last few posts. I can't even just hit [End] because that gives me this:
How efficient is that? Signal to noise ratio: 0%. Compared with the old forum where I could see the headers for a whole bunch of threads and scan the number-of-new-posts column in a second or so, I now have many minutes of clicking, scrolling and frustration ahead of me. Like I have nothing better to do. Every click counts, remember.
Typical Autodesk. Marketing appeal over user efficiency, every time. All sizzle, no steak.
What do you think? Have your say here, on the Community Feedback forum, and/or even on dear Autodesk.