Is anybody left who still thinks BricsCAD isn't a serious replacement for AutoCAD? If that's you, perhaps the latest news might make you take it seriously. No, not the Heidi Hewett news. Even more recent news than that!
Robert Green, CAD Management guru, Cadalyst writer and consultant (not to mention a rather good guitarist) has been announced as the first Bricsys Certified Migration Consultant.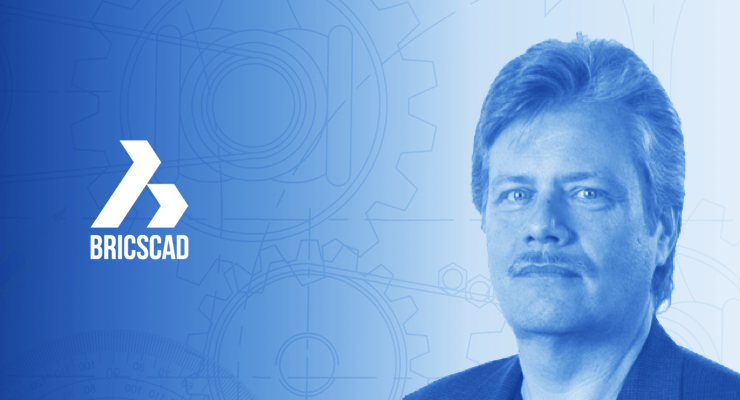 Read all about what Robert has to say on this Bricsys blog post.
Anybody who has been reading this blog for the last few years will be surprised by none of what Robert has to say in that blog post. It's not merely a repeat of what I've been saying for some time now, it's all factually correct and easily verifiable by any competent CAD Manager.
I've been there and done that. I've gone through the process of taking a very complex custom AutoCAD environment, applying it to BricsCAD and giving it to my users. They loved it. No training was required to work as usual. Most things happened quicker, more conveniently, or both, starting right from the speedy installation. Once the product is in place and established, training can then be applied to take advantage of the places where BricsCAD is ahead of AutoCAD.
If you're a CAD Manager where AutoCAD is used and you haven't checked out BricsCAD yet, it's about time you did.
This might come as a shock to those who see Autodesk domination of DWG CAD as a permanent fact of life, but the game has changed. AutoCAD's stagnation and comments by senior figures show that the former flagship is clearly unloved by the powers within Autodesk. AutoCAD LT, even more so. An unimpressive AutoCAD 2019 shows that major improvements can no longer be expected in exchange for your ever-increasing annual payments, and with large numbers of people having been offloaded from the research and development teams, who would do it anyway? Meanwhile, BricsCAD development shoots ahead.
Thanks to decades of hostility towards customers that has only accelerated in recent years, Autodesk can't even rely on customer loyalty for survival. When there's a serious competitor that offers an easy migration path, the inertia that has kept Autodesk alive so far in the DWG space is no longer enough. The feeling among industry observers I meet is that Autodesk is in a decline of its own making. The only debate is whether that decline is temporary or terminal.
Back to Robert et al. Autodesk has lost many good people, and Bricsys is gaining them. The momentum is clearly with the Belgian company. Anybody want to run bets on who the next big name defector will be?