As I mentioned earlier, the release of AutoCAD 2018 was followed almost instantaneously by the first update, 2018.0.1. At the time of writing, there was no official information about this update. Some information is now available, but more questions have arisen.
If, like me, you don't/won't/can't have Autodesk desktop app running on your systems, the only current official way to get at the download is using Autodesk Account (but read the whole of this post before you go there). That's also how you get at information about the update. Go to Management > AutoCAD > Downloads > Updates & Add-ons. From there, it's not obvious how to get the information, but it's under More options.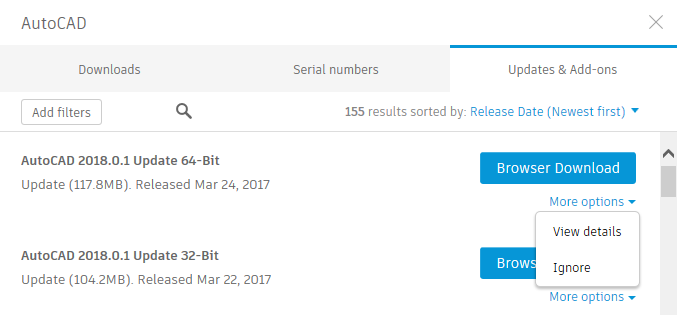 From there, pick View Details. This will show you the following information (after you pick More):

As you can see, the severity is considered high. If you pick View release notes, you can see the readme, or you can go straight to it if you have this direct link. Here are the fixes described in the readme:
Occasional crashes when ending an AutoCAD session using specific API code no longer occur.
Publishing annotative multiline attributes no longer results in incorrect annotative scaling.
PFB fonts can now be compiled successfully as SHX files.
The border of a mask is no longer plotted in PDFs when "Lines Merge" is turned on.
Although it would be easy to have a go at Autodesk for shipping a product that needs fixing within hours of release, that wouldn't be entirely fair. No software is flawless. Stuff happens, and the sooner fixes are provided to resolve that stuff, the better. So I commend Autodesk for getting this fix out quickly.
That doesn't mean Autodesk is blameless, though. Read on.
First, the way the information about this update was (or wasn't) disseminated was sub-optimal. It has required too much prodding and guesswork to get to the point we are now, and we're still not where we should be.
Next, there's scant information in the readme. I don't see any documented way of including this fix in a deployment, for example. That means it's not possible to create a one-step automated install without resorting to trickery.
Further, this update isn't available on the main Autodesk site. It needs to be. Even if you know the version number to look for, a search at autodesk.com will come up blank: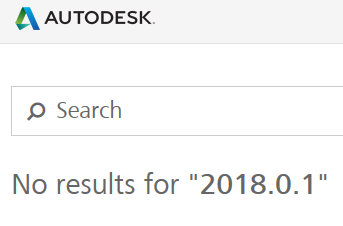 Using the Autodesk Knowledge Network Download Finder won't help, either: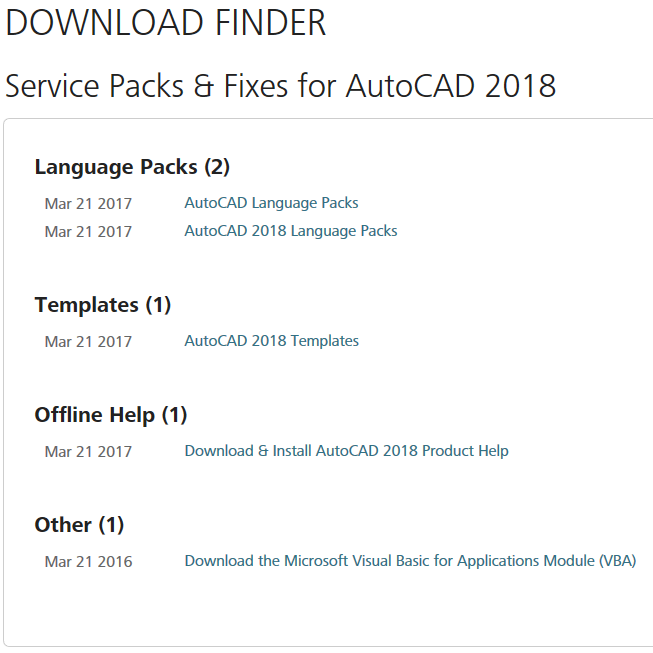 Fortunately, these direct links appear to work:
This brings me to my fourth point of criticism. See that the 64-bit executable has "r2" on it? The one I downloaded on 23 March doesn't. The 64-bit executables are similar in size to each other but the binary content is different. The 32-bit 2018.0.1 has a date of 22 March and the 64-bit 2018.0.1 r2 has a date of 24 March. So it looks like the patch has been patched, at least for 64-bit users.
Information on this patch-patch is non-existent. Should somebody who downloaded and applied the 64-bit 2018.0.1, download and apply 2018.0.1 r2? Will that work? Do they need to uninstall 2018.0.1 first? How should they do that? Will the 32-bit 2018.0.1 also be updated to r2? Should those users hang off a few days to avoid wasting time or go ahead with what's there now?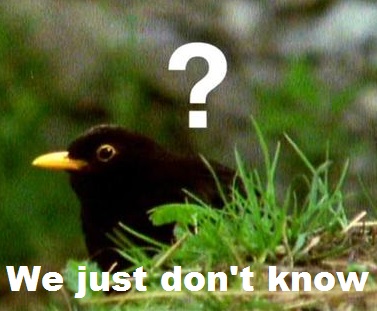 Over to you, Autodesk.