Yes, you really can still buy Autodesk perpetual licenses in the European Union. You just can't buy them from Autodesk.
Where can you buy those licenses? From other customers who don't need them any more. Unlike some jurisdictions, the EU respects the doctrine of first sale for computer software. This means sale of pre-owned software is allowed, and any EULA restrictions attempting to prevent that are invalid. This was established in 2012 by the EU's highest court, The Court of Justice for the European Union (CJEU) in the case of UsedSoft v Oracle.
Autodesk and all other software vendors in EU countries have to respect that, so the perpetual license remains valid after transfer to the new owner. The previous owner must be able to document the validity of the license and must delete or disable their copy of the software upon transfer.
While I have no personal experience of the transfer process, according to what's being said in this CGTalk thread*, it's all very easy. Fill out a form and you're done. However, I suggest you contact your local Autodesk office for the details. Don't bother to ask AVA, she doesn't know.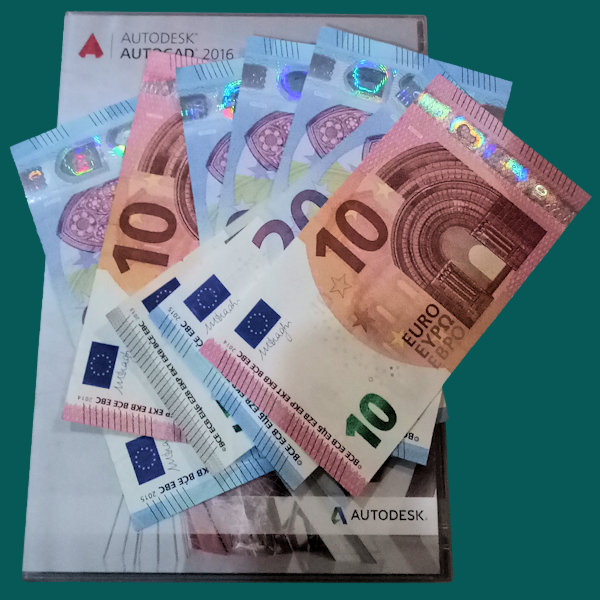 I'm no EU lawyer, but my reading of the judgement is that Autodesk is not obliged to transfer any maintenance contracts along with the perpetual license (clause 66). It is, however, obliged to consider the software to be upgraded to the original owner's level under any maintenance arrangements (clause 67). This means the software license will be permanently stuck on the last activated release prior to the sale. Companies with a single license permitting use by 50 users and who want to shed 20 of them can't split off and sell those 20 (clause 69). Again, check with your local Autodesk office for confirmation.
If you've been through this process, please comment on your experiences for the benefit of others.
Software licenses within the EU are valid in all EU countries, so it would appear there is nothing preventing, say, a German buying a used AutoCAD license from the UK, at least until Brexit is complete. It is unlikely that an EU license will be legally valid outside the EU, as outside Europe Autodesk only permits license transfers under certain circumstances described here.
It's interesting that this market for perpetual licenses exists, but Autodesk has locked itself out of its own market! Indeed, by ending the sale of perpetual licenses, Autodesk has made them a rarer and more valuable commodity.