Autodesk CEO Andrew Anagnost has sent an email to customers affected by the AutoCAD 2019 rollout disaster that acted as a remote kill-switch for users of earlier releases of subscription software. The email's subject is We Missed the Mark: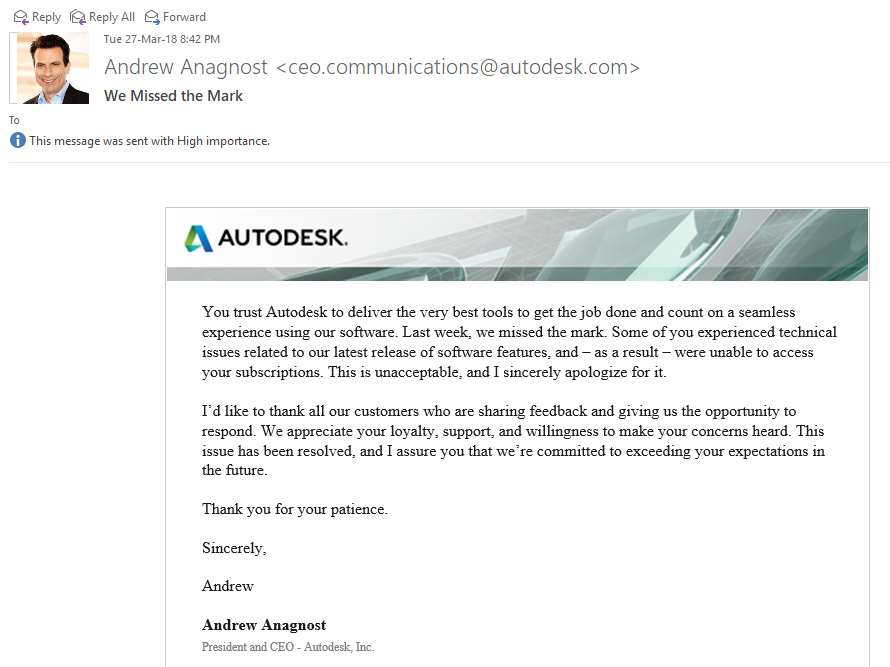 Readers of this blog will be aware that Andrew and I have fundamental disagreements on where he has taken the company, but credit where credit is due. An apology was appropriate in this case, and Andrew stepped up and made one.
He has also stated on Twitter that it won't happen again. I don't think such a guarantee is realistic, given that the nature of subscription software is to only work when it knows you've paid up. At least it demonstrates that the desire is there right at the top to try to prevent such debacles from occurring in future.
Autodesk watchers know that words mean little and actions are everything. I look forward to Andrew sharing news of the actions he'll be taking to make good on his promise.