Timeline of AutoCAD 2019 events to date
20 March 2018 – Somebody (a reseller?) posts a video on YouTube with a collection of Autodesk video materials describing AutoCAD 2019; this is quickly removed
22 March 2018 – AutoCAD 2019 Released
22 March 2018 – Reports surface of AutoCAD 2019 activation acting as a killswitch for AutoCAD 2018
23 March 2018 – Attempts by myself and others to download AutocAD 2019 are thwarted by the non-availability of links and other issues
24 March 2018 – AVA, Autodesk Account and Autodesk desktop app all know nothing about AutoCAD 2019
24 March 2018 – I report on the various problems including the killswitch issue and lack of download availability
25 March 2018 – subscription customers report up to 2.5 days of AutoCAD 2018 downtime
27 March 2018 – Andrew Anagnost's apology assures customers the issue is resolved (which of the issues he means is not specified but the context might imply it's the killswitch one)
29 March 2018 – The Autodesk forums still contain the warning that disruptions to managing users, assigning permissions and downloading software are ongoing
3 April 2018 – Autodesk Account still fails to report availability of AutoCAD 2019 for multiple customers under active maintenance, subscription and enterprise agreement contracts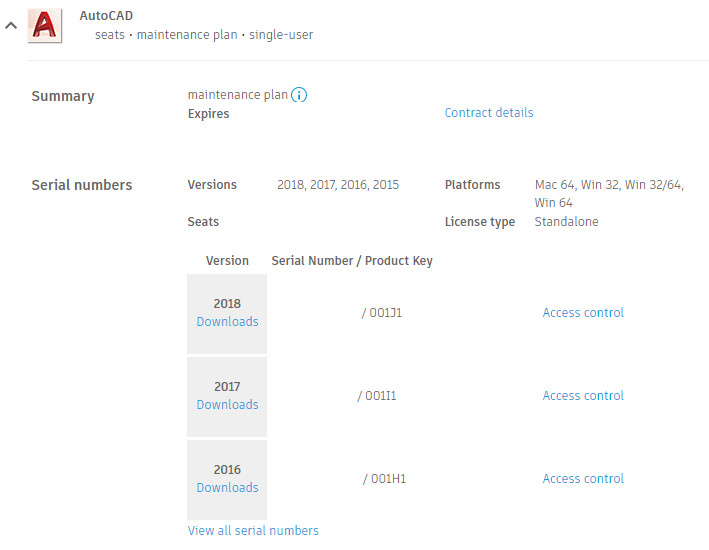 What to do if you want to get hold of AutoCAD 2019? Well, you can download the free trial version here. I wouldn't recommend it, though, because that forces you to install and use the nasty Autodesk/Akamai download manager. Kill it with fire. This unpleasant fact now applies to all of Autodesk's trial downloads, cutting off that formerly useful workaround for Autodesk's download issues.
To get a straightforward malware-free browser download, you're going to have to say hello to AVA (Autodesk Virtual Assistant). Yes, AVA is utterly useless at answering support questions and until very recently had no clue about the existence of AutoCAD 2019, but the latter issue is now resolved and you can use AVA as your workaround.
Steps to downloading with AVA
Click this link to get to AVA.
Log on with your Autodesk sign-in if you're not already signed in.
Type AutoCAD 2019 download [Enter].
Pick Yes.

On the right, pick Next.

Select your operating system and language, then pick Next.

Pick the link under Browser Download.

The download should then start. The AutoCAD 2019 Windows 64 download is 1.7 GB but this will expand to more than another 5 GB before the installation proper takes place, after which the installed software will take up about another 2 GB. If you're using a low-capacity SSD as your primary drive you might want to check you have enough space before you start.