This is the fourth post in this series where I explain why this statement holds true:
As a CAD Manager looking after AutoCAD users, or a power user looking after yourself, it's worth your while to have a copy of BricsCAD handy.
This post is about BricsCAD being more efficient than AutoCAD for some of the things a CAD Manager might need to do. What do I mean?
BricsCAD starts up and closes down faster than AutoCAD, much faster in some environments. If your AutoCAD starts up slow (e.g. in some secure proxy server environments), pretty much any job you need to do to a user's drawing that involves getting in, doing something quick, saving and getting out again is likely to be finished in BricsCAD before AutoCAD is even open.
If you perform a more complex operation on behalf of a user that is likely to take a while, there's a better-than-even chance that BricsCAD will do it quicker than AutoCAD. In some cases it will do it much quicker (e.g. drawing compare).
BricsCAD tends to be able to cope with large drawings while using less memory than AutoCAD. If you have a user with a huge drawing who can't work with it any more in AutoCAD and you need to split, purge or simplify it before it is usable, the very process of doing that in AutoCAD can itself be unworkably slow. Try the same thing in BricsCAD and there's a good chance you'll get the job done in a fraction of the time and without the same level of frustration.
If you perform a batch process that operaties on a set of drawings, under most circumstances it will be finished in BricsCAD well before the same thing is done in AutoCAD. Maybe this means you can process a set of drawings over lunch rather than wasting all afternoon on them or waiting until home time before setting the batch going. Plus you're occupying a cheap BricsCAD license rather than an expensive AutoCAD one. Also, because BricsCAD uses much less RAM than AutoCAD while running, you can run your batch processes on that old PC sitting in the corner rather than having your top user sitting around watching your top spec PC grind away.
Certain user interface structures in BricsCAD are much more logically arranged and efficient to use than the AutoCAD equivalents. For example, if you have a drawing with an obscure setting that needs changing, unless you have an impeccable memory, you'll find that setting much more quickly using the BricsCAD Settings command.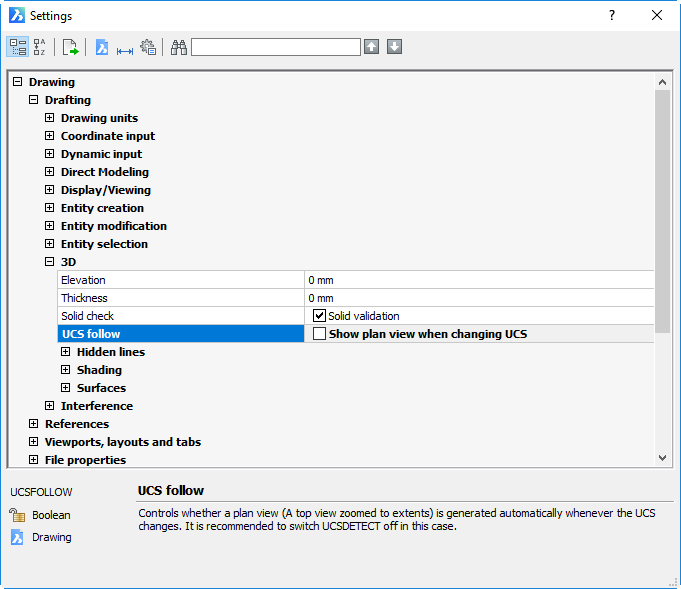 As I mentioned in my last post, this series is all based on stuff I've done in real life as a CAD Manager for a primarily AutoCAD-using company. Feel free to add your comments with your own experiences, even if they differ from mine.
It will cost you a few minutes to download and install of an evaluation BricsCAD and check out the performance and efficiency for yourself.